Paweł Zawadzki (Chairman) - piano

Adam Piechociński - violin; Zdzisław Kowalik - viola 
Grace Pinkowski - Secretary of the Jury 
Extended Jury of the first qualifying stage for the PolMusicA 2023 competition
Aleksandra Jeleńska -piano, Michał Buczkowski - violin, Mikołaj Kuńczyk - piano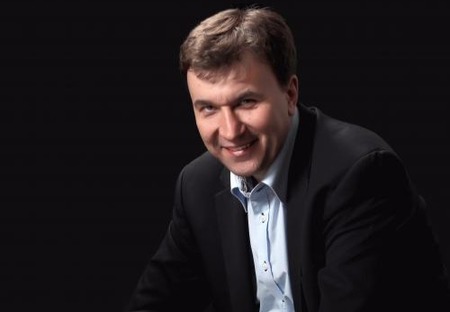 Prof. Paweł Zawadzki (Wrocław, Poland) - piano , Chairman of the Jury
 Paweł Zawadzki was born in Wrocław, Poland. In 1994 he started his studies at the Karol Lipiński Academy of Music in Wrocław under Professor Grzegorz Kurzyński's tutelage and graduated with honors in 1999. Currently he is an employee of the Karol Lipiński Academy of Music in Wrocław as a lecturer. In 2004 he completed his doctoral studies and has obtained a degree of Doctor of Arts.
 The pianist won the 1st and 2nd Franz Liszt International Piano Competitions in Wrocław (1991, 1993), and was the prize-winner of the 28th Festival of Polish Piano Art in Słupsk, Poland, 1994. In 1995, he belonged to the select group of 5 Polish competitors representing Poland at the 13th International Frederic Chopin Piano Competition in Warsaw. He also won 4th prize at the Eduard Flips 6th International Piano Competition in Rotterdam.
 Paweł Zawadzki leads a brisk and active artistic life, giving many concerts every year. The artist has been invited to the majority of the most important music centers in Poland. He has performed in philharmonic concert halls in piano recitals and symphonic concerts under the direction of distinguished leaders of the conducting art: Tadeusz Strugała, Jacek Kaspszyk, Marek Pijarowski, Giancarlo de Lorenzo, Kai Baumann, Massimiliano Caldi, Lee Hong-Jin, Mieczysław Gawroński, Wojciech Rodek.
  He has given concerts in Germany, France, Austria, the Netherlands, Turkey, Finland, Denmark, Scotland, Bulgaria, Romania, Russia, Belarus and South Korea. Paweł Zawadzki performed in a prestigious concert hall in Helsinki (the Church in Skała) at the solemn event of the joining of Poland to the European Union, presenting F. Chopin's Piano Concerto no. 2 in F Minor. In 2005, he performed S. Rachmaninoff's Piano Concerto in D Minor op. 30 at the EuroSilesia International Festival in Wrocław under the honorary auspices of Kurt Masur. In 2010, the artist rendered both F. Chopin piano concertos (the recent version of chamber music works for string orchestra by Jan Lewtak) during the F. Chopin Birthday Anniversary celebrated at the Wrocław Philharmonic (the 2nd performance of the chamber version after Rafał Blechacz).
  In 2001, Paweł Zawadzki received a prestigious scholarship as the best young Polish pianist, acknowledged by the Japanese foundation J.E.S.C. This scholarship is awarded every 4 years to only one pianist in the country. In addition, the artist was repeatedly honored with the Minister of Culture and National Heritage Scholarship. Paweł Zawadzki has done many music recordings for radio and television. He has released CDs with F. Chopin and F. Liszt music (Selene- CD-s 9502.25, CD-s 0204.71). Paweł Zawadzki is a member of the jury at piano competitions, leads methodology seminars for teachers, and teaches gifted students, undergraduates and graduates, during piano workshops.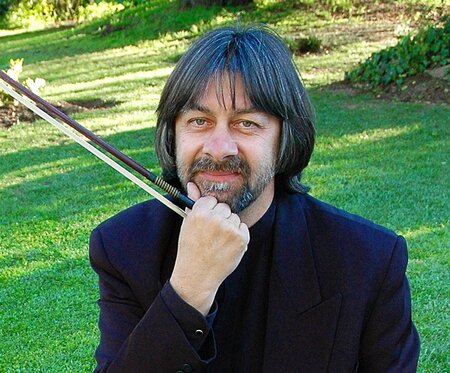 Zdzisław Kowalik (Sydney) - viola/violin
  Zdzisław Kowalik, Polish born violist and violinist was graduated in Chopin Academy of Music (Warsaw), where he studied under the renowned Professor Stefan Kamasa (viola) and Professor Kazimierz Wiłkomirski (chamber music). As a performer he worked in polish and other countries orchestras, taking roles as principal viola, (Płock Chamber Orchestra (Poland), Queretaro Symphony (Mexico), WIN Wollongong Symphony Orchestra (Australia), Sydney Contemporary Orchestra. He was also member of Mexico City Philharmonic Orchestra, Willoughby Symphony.

  Equally, to performing activities he provides his expertise to young students teaching violin and viola (presently) in Broughton Anglican College, Macathur Anglican School and St.Peter's Primary Anglican School. In 2011 he founded L'Estero Armonico String Orchestra where he is a conductor and Artistic Director.
 Adam Piechociński (Melbourne) - violin
  Adam Piechociński is a violinist and violin teacher. He was born in Poland and commenced his music education at the Szymanowski School of Music at the age of 7. A year after his matriculation he completed his Diploma of Music Grade 2 and furthered his studies at the Krakow Academy of Music.
  After migrating to Australia in 1989, he became a member of the Australian Brandenburg Orchestra and performed with conductors and soloists, including Paul Dyer, Elizabeth Wallfish, Ivonne Kenny and Andreas Scholl. He also played in ARIA award-winning recordings for ABC Classics, at the opening Concert of the City Recital Hall Angel Place in Sydney and Diana, Princess of Wales.  
  Adam's interest in romantic and contemporary music led him to additional study with Warwick Adeney and John Curro at the Queensland Conservatorium where in 2007 and 2009 he was awarded Griffith Award for Academic Excellence, and graduated with Master of Music Studies in Violin Performance and Orchestra Playing.
  Since June 2012 Adam has lived in Melbourne playing as freelance violinist, soloist, and concertmaster of the Royal Melbourne Philharmonic Orchestra. He works at Ivanhoe Grammar School as Head of Strings, teacher, chamber music and orchestra conductor, and judicator.  
Jury in previous editions:
2020 - 2022
Paweł Zawadzki (Chairman), Aleksandra Jeleńska, Mikołaj Kuńczyk - piano
Michał Buczkowski, Adam Piechociński - violin; Zdzisław Kowalik - viola 
2019
Stanisław Deja (Chairman) - piano
Adam Piechociński - violin
Benjamin James - representative of the Friends of Chopin Australia
2018 - PolArt Brisbane - cancelled
2004 - 2015 Ewa Malewicz Competition - Sydney
(Executive Director, co-founder of the competition : Marianna Łacek)
2015
Maciej Pawela (Chairman) - piano
Robert Sęk, Joanna Kubiak-Sęk - violin
2012
Włodzimierz Kamirski (Chairman) – conductor
Maciej Pawela – piano
Robert Sęk – violin
2010
Wanda Wiłkomirska (Chairman) - violin
Maciej Pawela – piano
Robert Sęk – violin
2008, 2006, 2004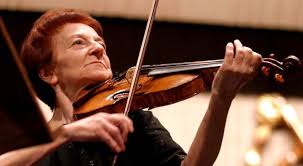 Wanda Wiłkomirska (Chairman, co-founder of the competition ) - violin
Włodzimierz Kamirski – conductor
Maciej Pawela – piano